A
B
C
D
E
F
G
H
I
J
K
L
M
N
O
P
Q
R
S
T
U
V
W
X
Y
Z
DAYGLO ABORTIONS
_____________________________________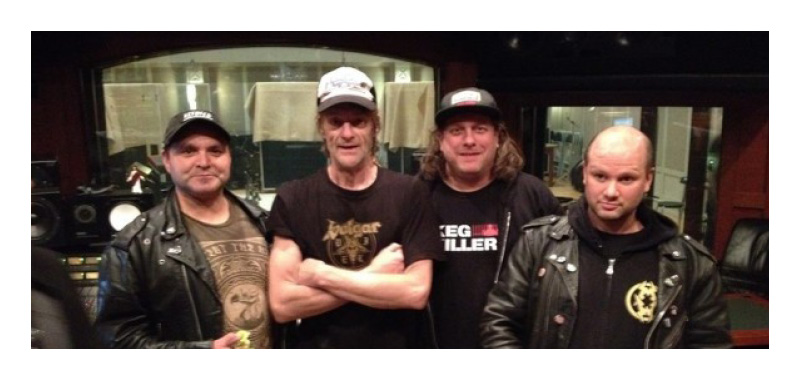 _____________________________________
facebook
BANDHYSTORY
Dayglo Abortions are a punk rock band from Victoria, British Columbia, whose style combines elements of punk, heavy metal and alternative rock. Their lyrics are informed by a complete disregard for societal norms. They formed in 1979 and released their first album in 1981.

In 1988, an Ottawa, Ontario police officer instigated a criminal investigation of the Dayglos after his daughter brought home a copy of Here Today, Guano Tomorrow.

Two albums featured in the resulting trial; the covers and the lyrical content being showcased by the prosecution. Here Today, Guano Tomorrow had a cover showing a picture of a hamster eating from a box of chocolates on nice satin sheets, along with a glass of wine. A gun points at the hamster, and the back cover shows a depiction of the resulting carnage.

The previous album, Feed Us A Fetus, was perhaps a little less graphic, with a depiction of a baked fetus on the table in front of Ronald and Nancy Reagan.

This resulted in the criminal prosecution of Fringe Product, their label at the time, for distribution and possession with intent to distribute of obscene material–the first such prosecution since the offense entered the criminal code in 1959. The jury returned a verdict of not guilty.

The Dayglos had musical revenge in the title song of their next album, Two Dogs Fucking, in which the priggishness of Ottawa's public officials leads directly to the extinction of the human race.

On occasion, Dayglo albums having included political aspects, Holy Shiite is no exception with song titles such as "America Eats Her Young", "Christina Bin Laden", "Scientology", and "Where's Bin Laden?".